User account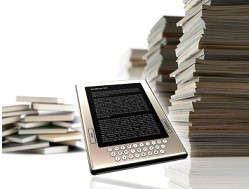 The term eBook refers to an electronic version of a printed book. eBooks can be read on a variety of devices in addition to eReader software on devices such as mobile phones and personal computers. The most important consideration when purchasing an eBook is what device you intend to purchase the eBook for. eBooks in ePUB format may be read on several eReader devices (Sony Reader, Apple iPad for example). The Amazon Kindle uses the MobiPocket file format.
eReader devices are hardware devices that function primarily to display eBooks.
eReader software is a program that allows the reading of eBooks (or non-native eBook formats) on additional hardware devices, such as personal computers or mobile phones. An example of eReader software is the free Bluefire app which is designed to read DRM protected ePUB format books on Apple devices.  For more information see our eReader Software Guide.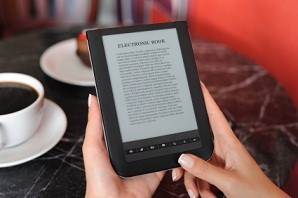 Reader Apps Compatible with iPhone®, iPad®, and iPod®touch
The paid Bluefire Reader app is compatible with iPhone®, iPad®, and iPod®touch and supports Adobe eBook DRM ePub formats.
Reader Apps Compatible with Android
Aldiko - Is a free app compatible with the Android that supports Adobe eBook DRM protected ePub formats.
Some Computer and Handheld Based Readers By Format
Adobe eBook DRM ePub formats - Are readable on computers and handheld devices using Adobe Digital Editions (download for free).